Boarding Life
We aim to create a family atmosphere here at Vinehall Boarding.
Children are encouraged to personalise their rooms to really allow that feeling of home away from home. Most boarders bring personal items such as photographs, a duvet, blankets, pillows, and cuddly toys, to decorate their dormitories with. However, we do provide bedding should this be easier.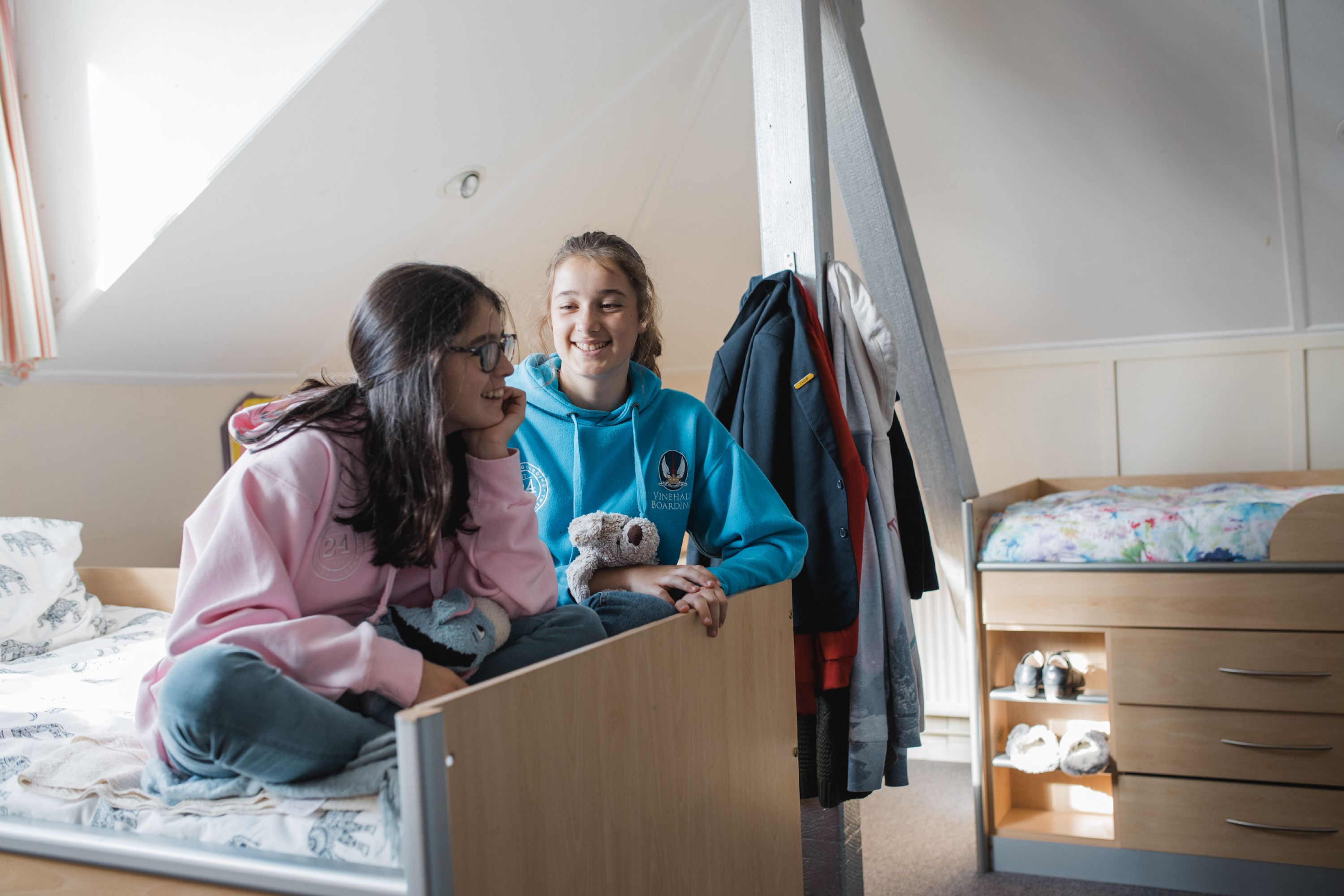 We have a boarders council made up of five students: the boarding prefect, one girl and one boy selected by the boarders, and then one girl and one boy selected by the boarding staff.
The council then hold meetings with the boarders to decide what activities we should do each term, what meals they would like to see at mealtimes and things they would love to see in the boarding house.
During the week we have an array of evening activities including movie nights with hot chocolate, talent shows, sports: on both the astroturf and in the sports hall, and board games.
The weekends are a perfect amalgamation of going out exploring new places including various castles and trips to London, trying new activities such as tempering chocolate, trampolining, mini golfing, ice skating, or laser tag, and relaxing; with an afternoon in pyjamas watching movies, a sundae-making contest, or having down time with a book.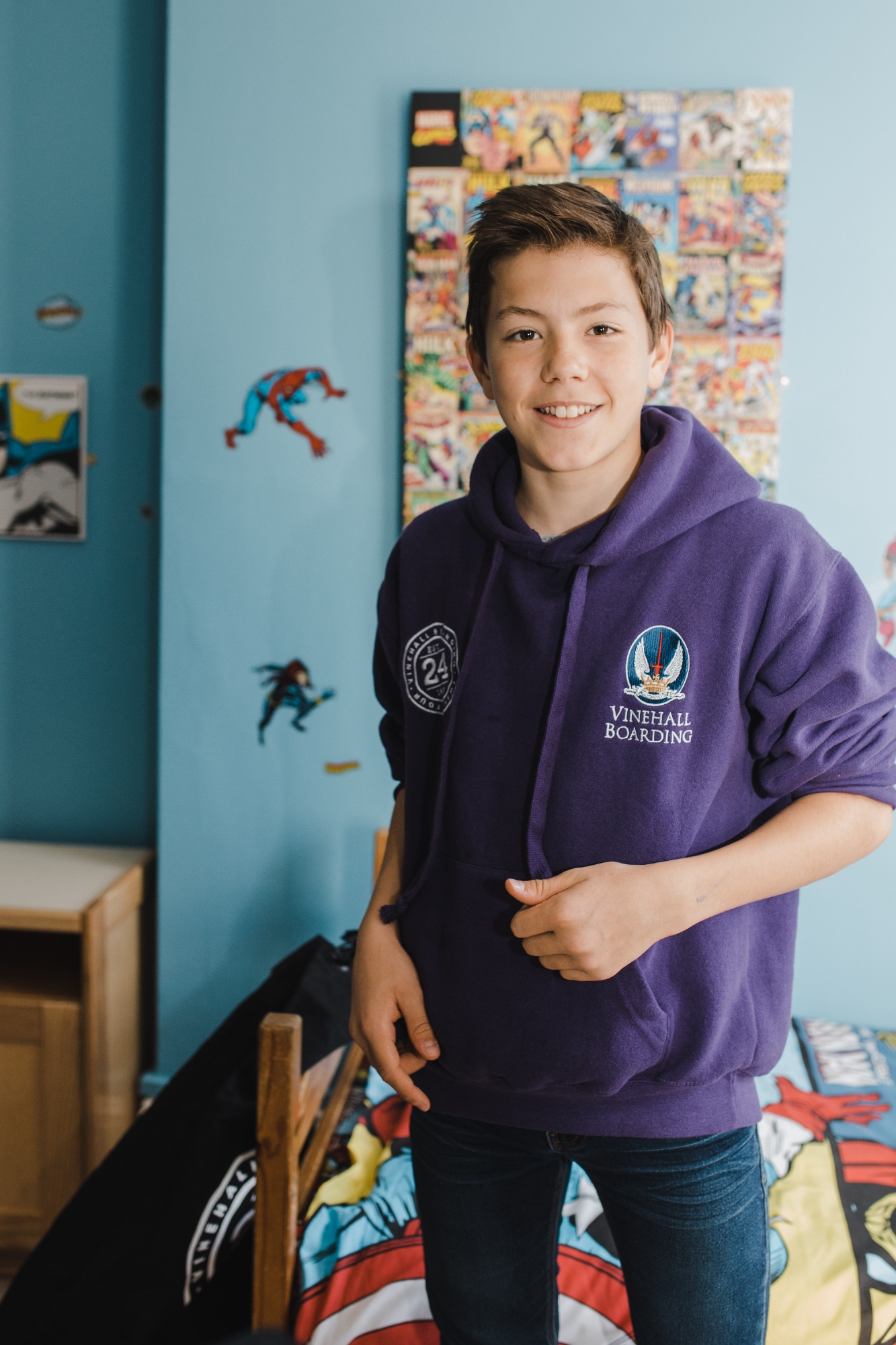 There is a wide variety of food offered here at Vinehall and there really is something for everyone (including fussy eaters!). During the week, breakfast varies from bacon sandwiches, sausages, eggs, and hash browns, to pancakes and maple syrup, or croissants. There is always cereal and fruit offered each morning and a salad bar with fresh vegetables at both lunch and dinner.
We encourage the children to eat healthily and have at least one item from the salad bar alongside their hot meals. Our lunch and dinner meals range from burritos, fajitas, and chilli con carne with rice and vegetables, to full roast dinners, spicy chicken thighs with vegetables and potato wedges, various stir-fry's, and everything in between; we also always offer a homemade dessert, and these really are delicious.
There are always vegetarian and dietary requirement options. Sundays are often a winner for most boarders with a full English breakfast in their pyjamas after a lie-in (9 am!), then a proper Sunday lunch (a roast of course), followed by an evening supper of toasties.
If you would like any further information, please don't hesitate to contact Katherine Kirkwood our senior house parent at houseparent@vinehallschool.com or on 015808 83098.