Forest School
Our setting in 50 glorious acres of Sussex countryside ensures that our children have the freedom to discover and enjoy the outdoors every day, whatever the season. From the youngest children in our nursery to the oldest in Year 8, the school grounds provide a natural environment to be explored and a lush playground with infinite possibilities.
Outdoor learning has long been an important part of Vinehall School life and we have now developed this area of the curriculum to introduce Forest School to all year groups.
Set in several acres of woodland in the school grounds our Forest School is about creating classes to help grow children's confidence, independence, and decision making skills, whilst encouraging connection and exploration… always with a little bit of magic.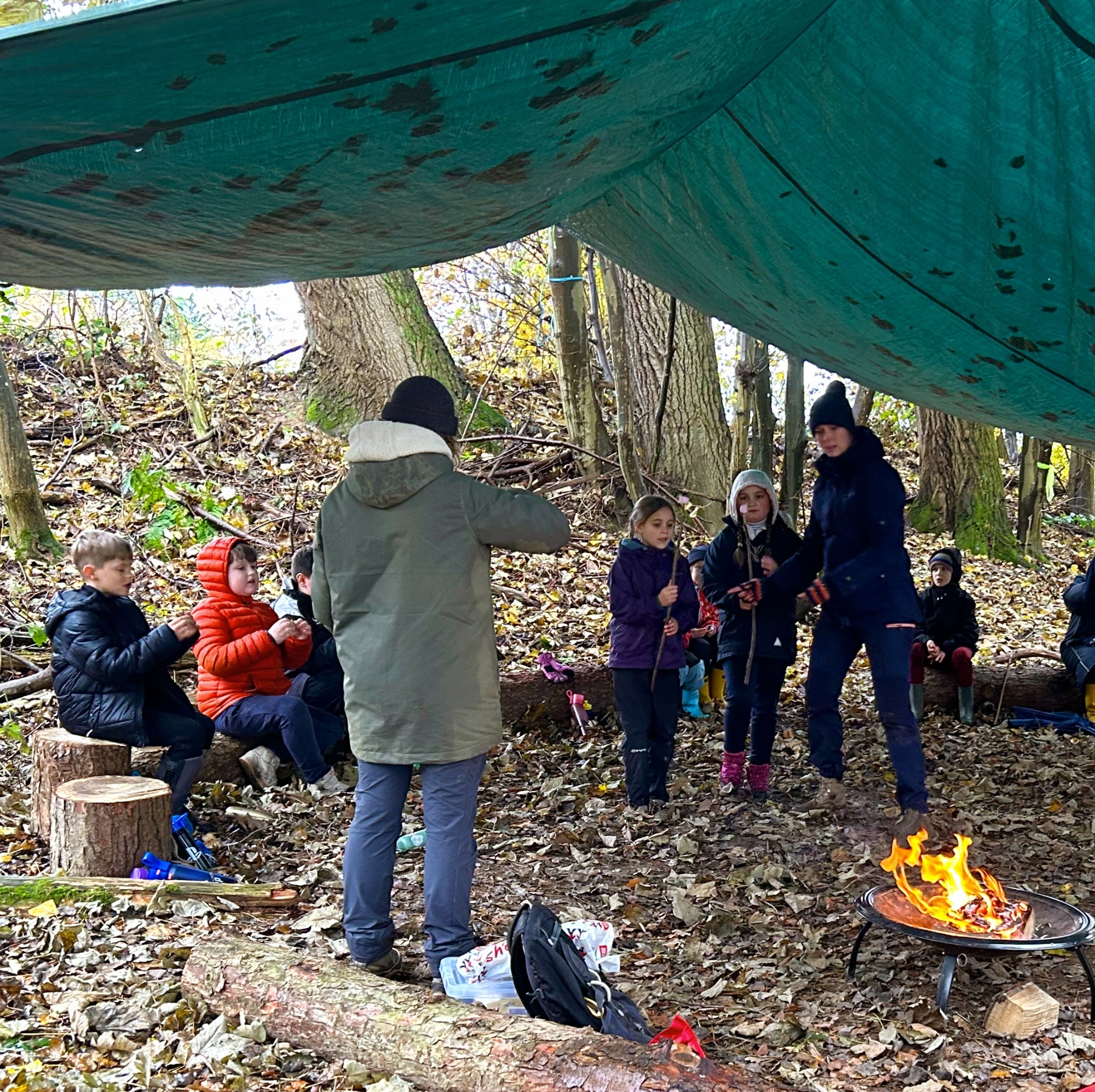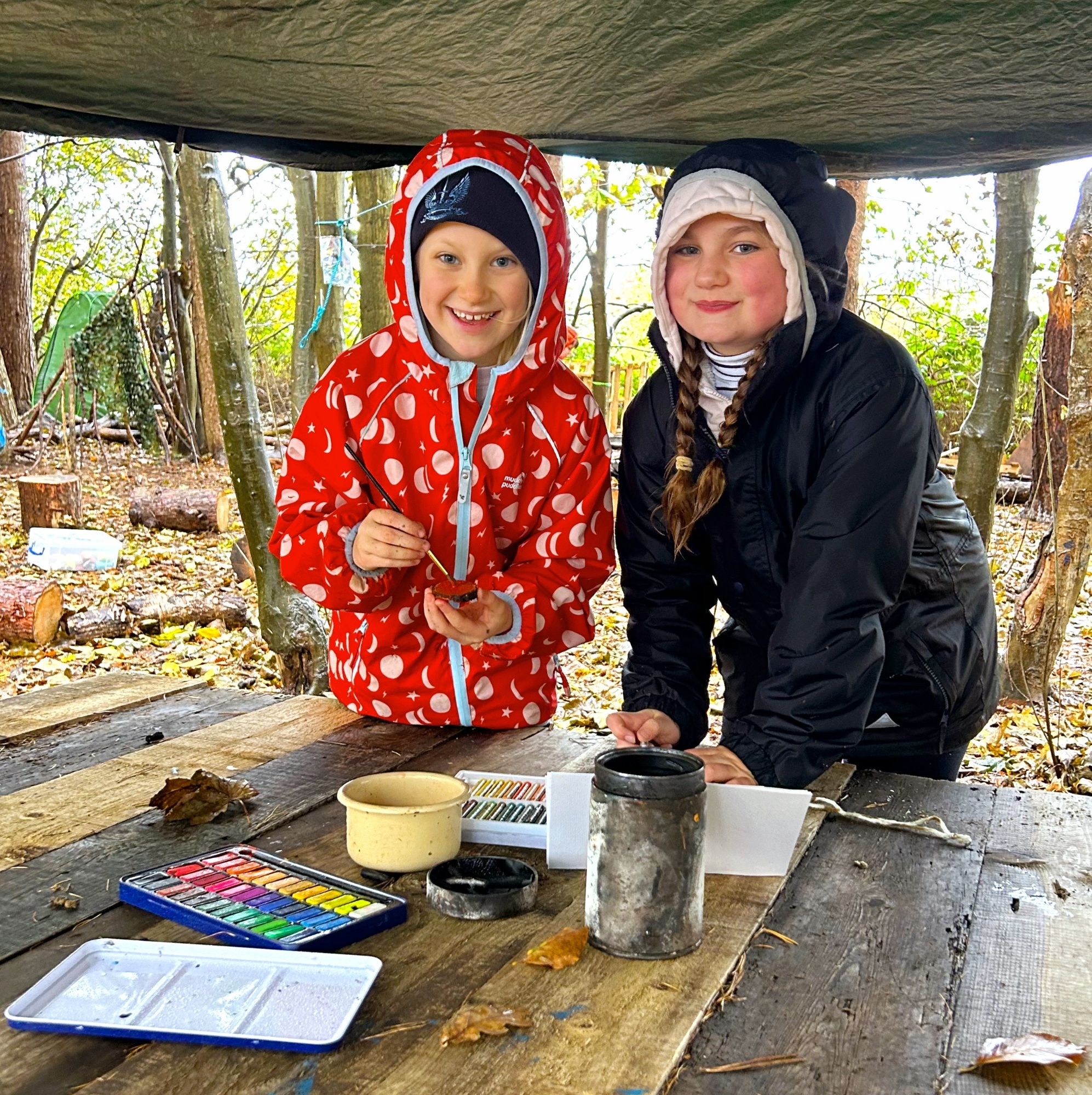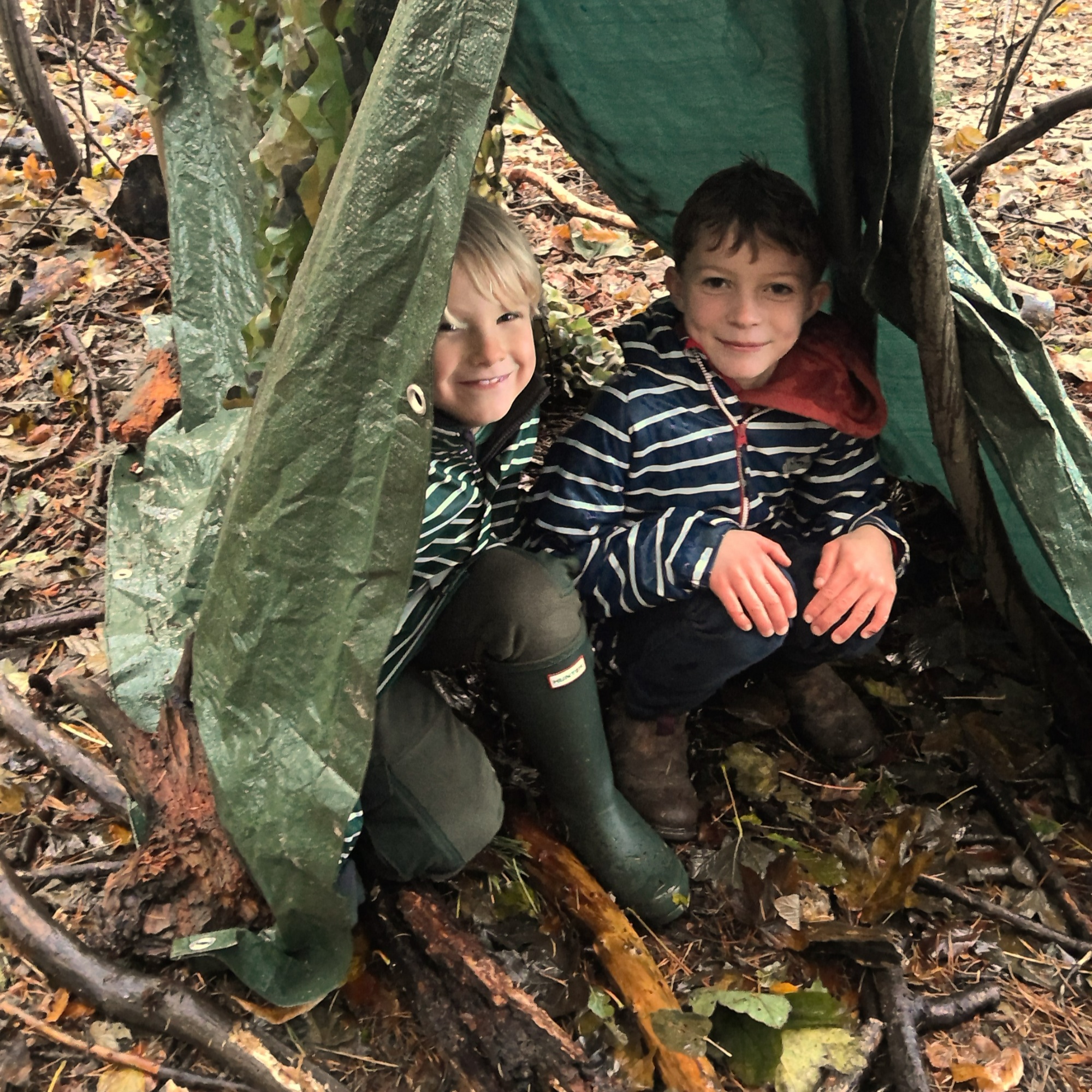 Forest School is a child-centred inspirational learning process, that offers opportunities for holistic growth through regular sessions. It is a long-term program that supports play, exploration and supported risk taking. It develops confidence and self-esteem through learner inspired, hands-on experiences in a natural setting.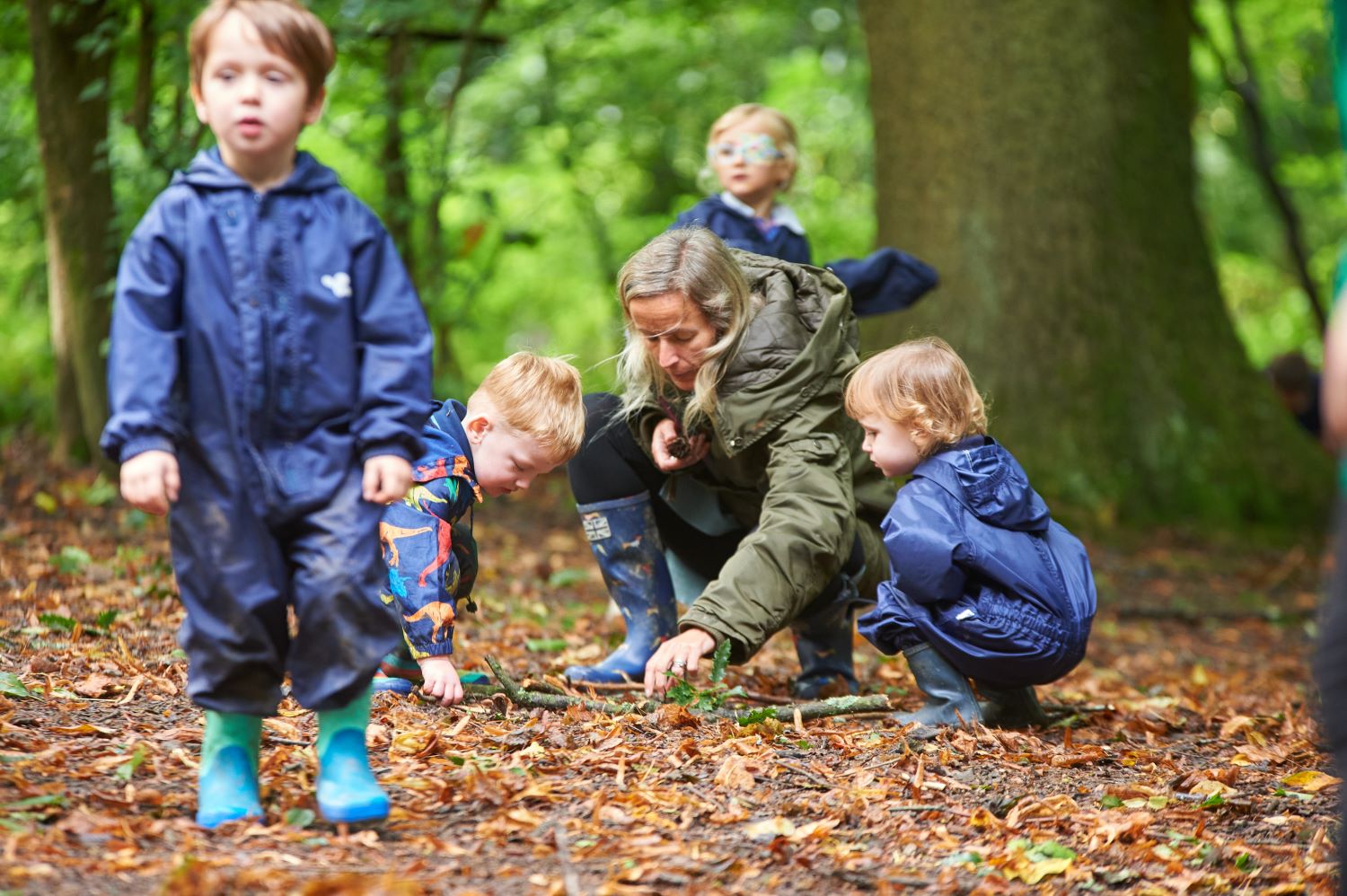 The process helps and facilitates more than knowledge-gathering, it helps children develop socially, emotionally, spiritually, physically and intellectually. It creates a safe, non-judgemental nurturing environment for our children to try stuff out and take risks. Forest School inspires a deep and meaningful connection to the world and an understanding of how a learner fits within it.
The Forest School approach to risk means that learners constantly expand on their abilities by solving real-world issues, building self-belief and resilience. We believe that risk is more than just potential for physical harm, but a more holistic thing, there are risks in everything we do, and we grow by overcoming them. Forest School therefore, helps participants to become, healthy, resilient, creative and independent learners.
Each Forest School class is created and delivered by HATCH. Hatch is a Forest School company run by a team of experts, combining their wealth of experience to ensure the needs of every child, in each group is catered for.
Forest School Activities
Our forest school sessions are set up with a range of activities. Each activity is an invitation; children are given the freedom to choose and explore whatever sparks their curiosity. In a world where we are often told what to do when, this element of choice acts as a way for children to really learn their own minds and follow what inspires them. Sessions are completely child led and our leaders are there to support by exploring the children's curiosities alongside them and then using this to develop their learning.
The aim of our sessions is to build confidence and resilience, enhance practical thinking, encourage a connection with nature and learn new skills. We build fine motor skills and knowledge of how to use tools safely from a young age.
Examples of some of our Forest School activities
Tools- Whittling, Sawing, Hammering, palm drills.
Art and craft
Team building
Den building skills
Fire skills
Campfire cooking
Mindfulness
Imaginary play- mud kitchen, woodland shop.
Bug hunting
Nature exploration and connection
Our Forest school activities extend way beyond this and change with each age group.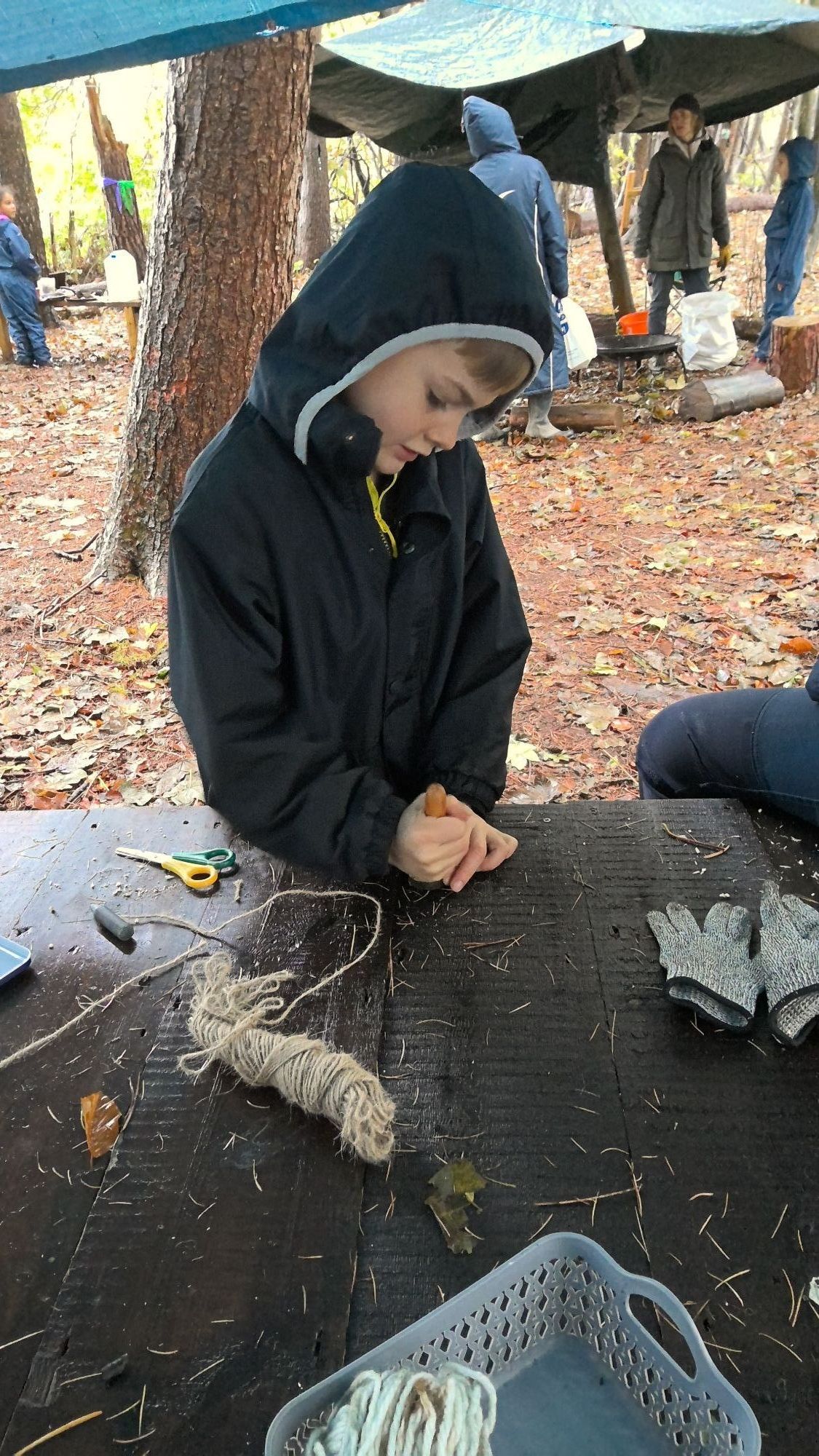 Little Explorers Toddler Group
Each week we run a Little Explorers toddler group which is free to children outside of Vinehall School. The aim of our toddler group is to foster a love of nature, magic and adventure, through creative sessions, free play and time spent learning together. See here for details.