Governors
Vinehall is a charity, run by a Board of Governors who are trustees. The school's governing body has overall responsibility for the well-being of the school as a whole. They meet as a Main Board at least three times a year to determine the general policy of the school and review its overall management and control. In addition, there are two sub-committees: the Finance and General Purposes Committee and the Academic and Pastoral Committee; they also meet at least three times a year.
Daniel Lewis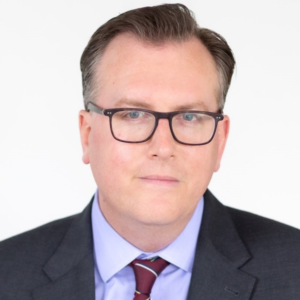 Daniel Lewis
Chair of Governors
Daniel has spent the past twenty years working in schools across three continents, in both teaching and leadership roles. He led the establishment of North London Collegiate School (NLCS) Dubai as Founding Principal and in three years built the school roll to over 800 students, in a highly competitive local market.
Daniel brings a wealth of knowledge and experience in the context of running high-performing schools, and a truly international outlook and instinct. Having led the establishment of international schools for NLCS in South Korea, the UAE and Singapore (as well as successfully opening the first Repton school in Cairo), he understands well the challenges and needs of start-up projects and in ensuring the highest levels of delivery from school leaders – with detailed expertise in the areas of license/management agreements, school design, quality assurance, marketing and admissions, recruitment of staff, and the establishment of a coherent educational vision and ethos.
His breadth of experience in UK independent schools as a teacher and leader is extensive. As a senior member of staff, Daniel has been responsible for developing and implementing marketing and admissions strategies and for leading the "Development Office" (fundraising). He has led on staff professional development and has substantial experience in the recruitment of teachers and senior leaders. He serves on six Governing Boards for Repton schools around the world, has been a governor of a Primary school in London and is currently a trustee for a Multi-Academy Trust in Cambridgeshire.
John Giles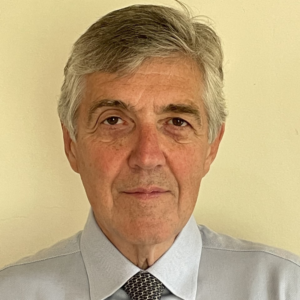 John Giles
MBBS, FRCP, FRCR
John completed his medical training and radiological training at Kings College hospital, London before working as an assistant professor of radiology at Hershey Medical Center, part of Penn State University in the USA. He has been a consultant Radiologist based at the Conquest Hospital in Hastings for over 25 years and is the Medical Director of Benenden Hospital and advisor to Benenden Healthcare Society. Both of his sons have attended Vinehall before moving on to Tonbridge School. In addition to a professional interest in cardiac imaging and preventative medicine, he is a keen cyclist and tennis player.
Victoria Harding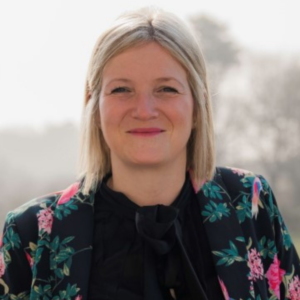 Victoria Harding
BMus (Hons) PGDip (RAM) PGCE LRAM ATC
Victoria Harding (née Savage) is the Head of Repton Prep School in Derbyshire. She has over 20 years of experience working in schools and was previously Head at Sarum Hall School, Deputy Head, then Acting Head, at Newland House School in London and has also taught at Eton College, Falkner House and Lambrook Schools, been Director of Music at Garden House School and subsequently at the Dragon School in Oxford. She has taught Art, Music, History, French and English during her career.
Victoria read Music at Edinburgh University and went on to study as a postgraduate at the Royal Academy of Music in London, performing in concerts across the UK and abroad, including Buckingham Palace.
James Wilton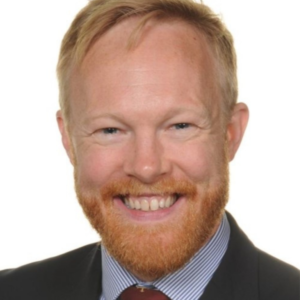 James Wilton
James leads the Marketing and Admissions functions at Repton. A graduate of Oxford University, he is a former Head of English and Boarding Housemaster. He is one of a small number of Microsoft Fellows, a global programme run by Microsoft. Before joining Repton he worked professionally as a writer for theatre and radio with productions on BBC Radio, West-End theatres and in Edinburgh. He then trained as a teacher and brings seventeen years of varied experience and innovation to bear on pupil recruitment.
Mr. Wu Liang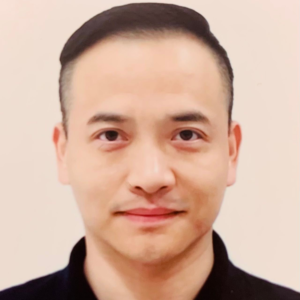 Mr. Wu Liang
Mr. Wu Liang, born in 1975 in China, graduated from the School of Water Resources and Hydropower Engineering of Wuhan University with a Bachelor's degree in Building Engineering. Mr. Wu was appointed as Senior Engineer and Senior Project Manager on various large-scale infrastructure projects and worked in the one of the largest construction companies in China. He founded his own construction and landscaping company in 2000 and has successfully led the company for over 20 years, serving first as the company's Supervisor and then as General Manager until 2021 when he sold his controlling share in the company and emigrated to the UK.
Mark Mahaffey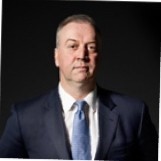 Mark Mahaffey
Mark joined the Vinehall Board of Governors in November 2022, and is chair of the Finance and General Purposes Committee.
He worked as an investment banker for 35 years, primarily in the City of London for global institutions, including co-founding Hinde Capital Ltd, an investment management firm.
Since 2020, Mark has been involved in corporate finance and management consultancy, currently acting as CFO for two medium sized businesses. He and his wife Nina live in Udimore and are parents of a current pupil at Vinehall prep school.