Nursery & Pre-Prep: 50-Week Provision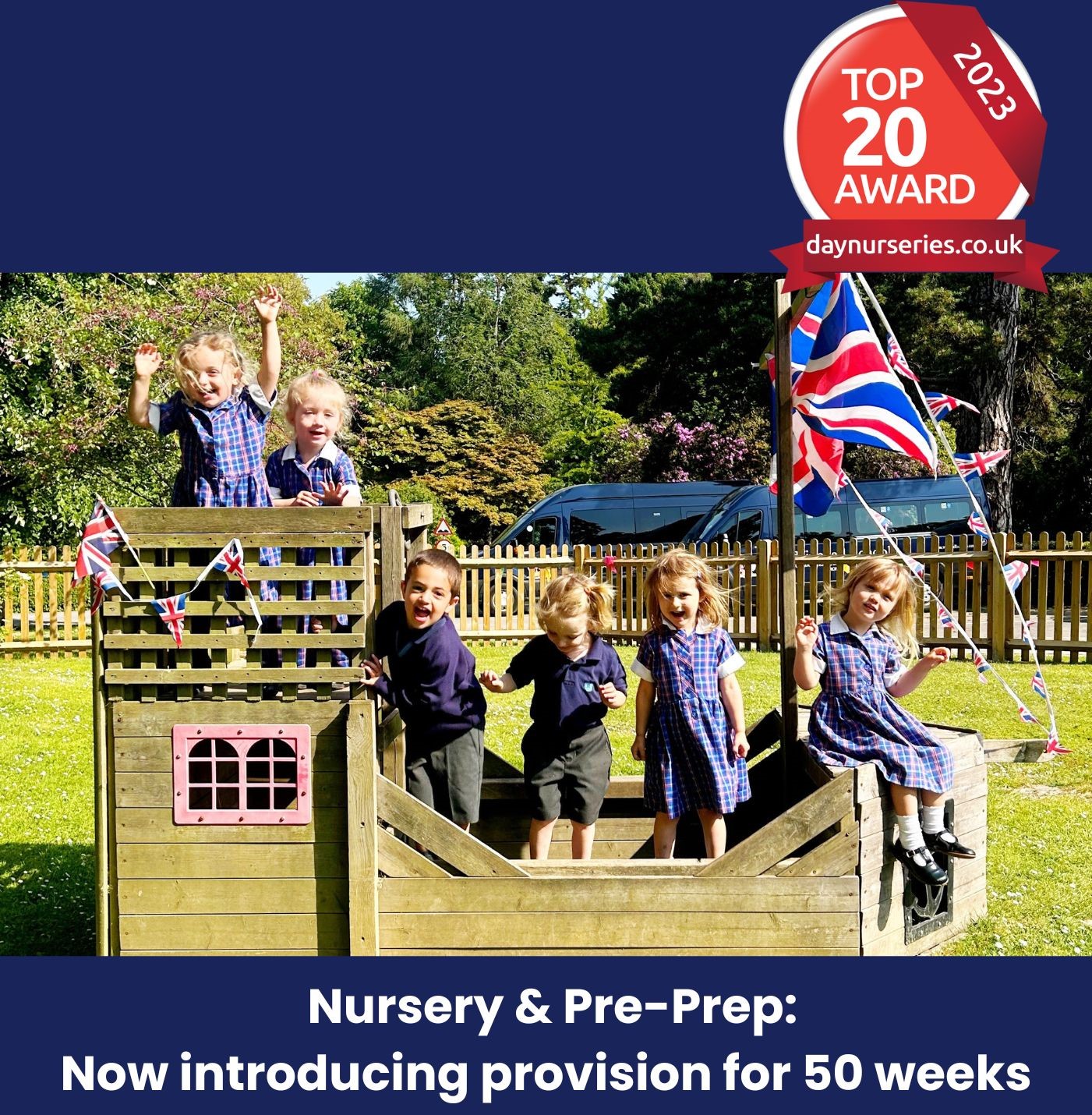 We operate wrap around care, which runs for 50 weeks of the year. For Nursery children from 2-3 years of age, this runs from 8.00am to 5.30pm all year round. For children from 3-7 years of age, this runs from 8.00am to 6pm during term time, and from 8.00am to 5.30pm during the holidays. Holiday club provides a hot lunch and a high tea.
---
Private Tours
We run private weekly tours of our Nursery, Pre-Prep and Prep School 5 days a week during term time. Tours last approximately one hour; this will give you the opportunity to learn more about our wonderful school, see all our amazing facilities and meet our inspiring staff and children.
To arrange a private tour, please click on the link below or email us at admissions@vinehallschool.com or call us on 01580 883090, and we will be in touch to arrange a suitable date and time for your visit.