Top 20 Day Nursery Award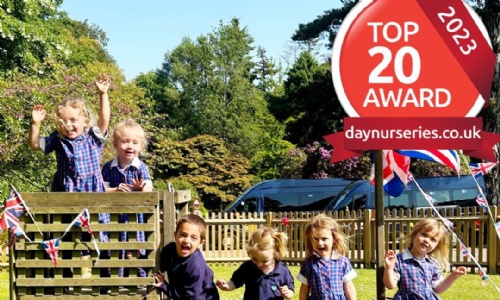 We are absolutely jumping for joy! We have yet again received the Top 20 Day Nursery Award.
It is so inspiring to have the nurturing and stimulating environment of our nursery recognised in this way and a true reflection of the dedication of our wonderful team. The award coincides with our announcement that we will be opening for 50 weeks a year from September, so we look forward to welcoming lots more children to our truly unique Little Vines Nursery.