PANDEMONIUM HITS THE STAGE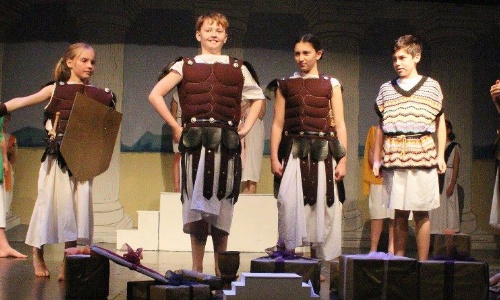 Welcome to Ancient Greece and the wedding of Pandora and Epimetheus! Pandora is a gift from Zeus, the King of the Gods. A strange box appears amongst the wedding presents and curiosity compels Pandora to open it. All manner of evil is released into the world! She grabs the box and runs away. This wasn't part of Zeus's plan! Follow the gods, goddesses, nymphs and mortals in their mad race to find Pandora and the box and restore hope to the world.
The cast and crew of Years 5 and 6 have been rehearsing all term and have worked incredibly hard to ensure this production was a hit. The children's joy was infectious and proof of the magic of live theatre.
Special thanks to all the parents who helped with this production, finding and making costumes, collecting props, backdrops and more.