Nursery (Age 2-4)
Our Little Vines Nursery is situated in the most beautiful setting in East Sussex and is open for 50 weeks of the year from 8.00am to 5.30pm (includes wrap around care).
Our last Inspection report found us OUTSTANDING in ALL areas.
We are attached to the Pre-Prep building and offer a nurturing, stimulating and challenging environment for children aged 2-4 years and are very much part of the wider school community.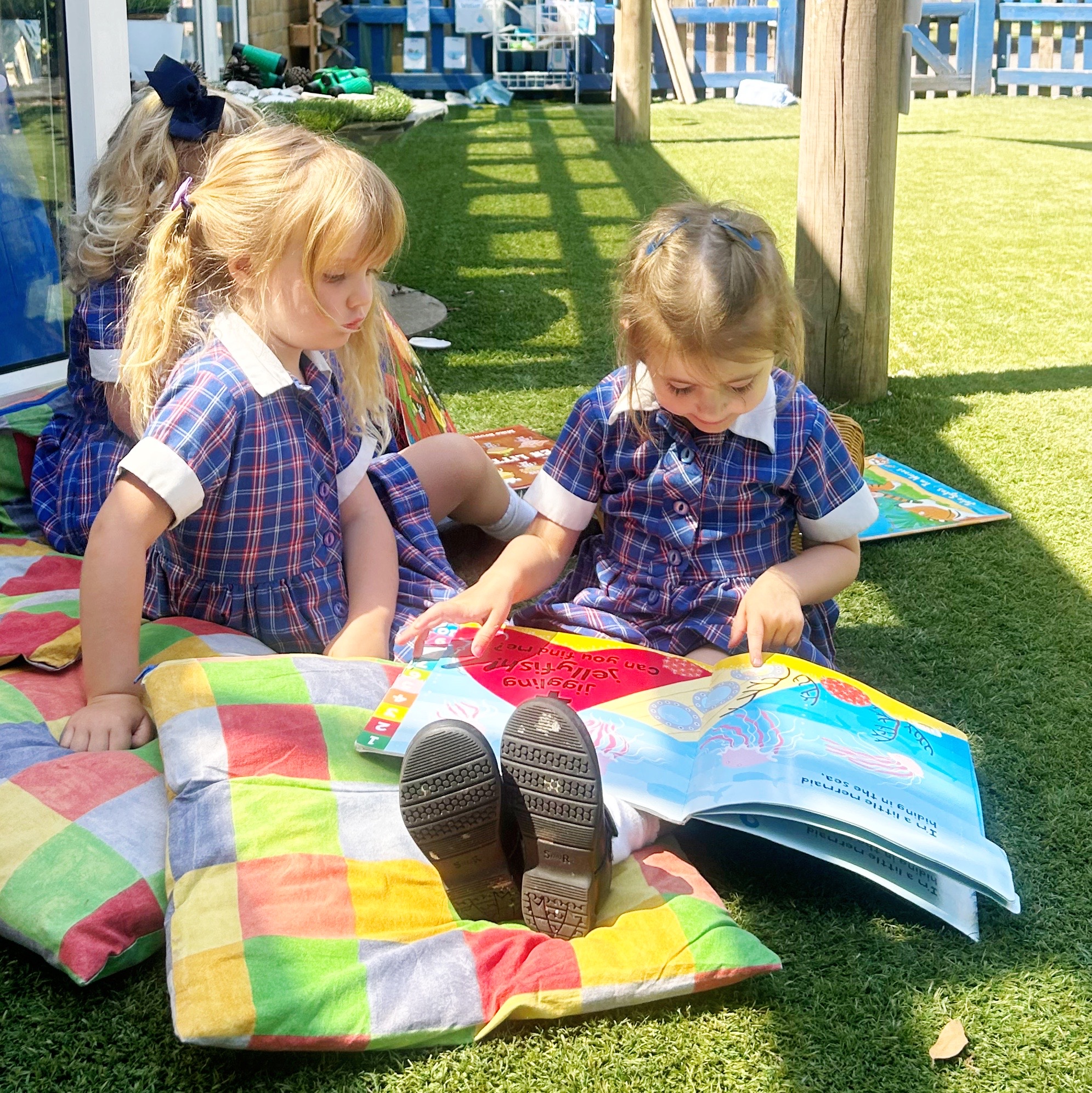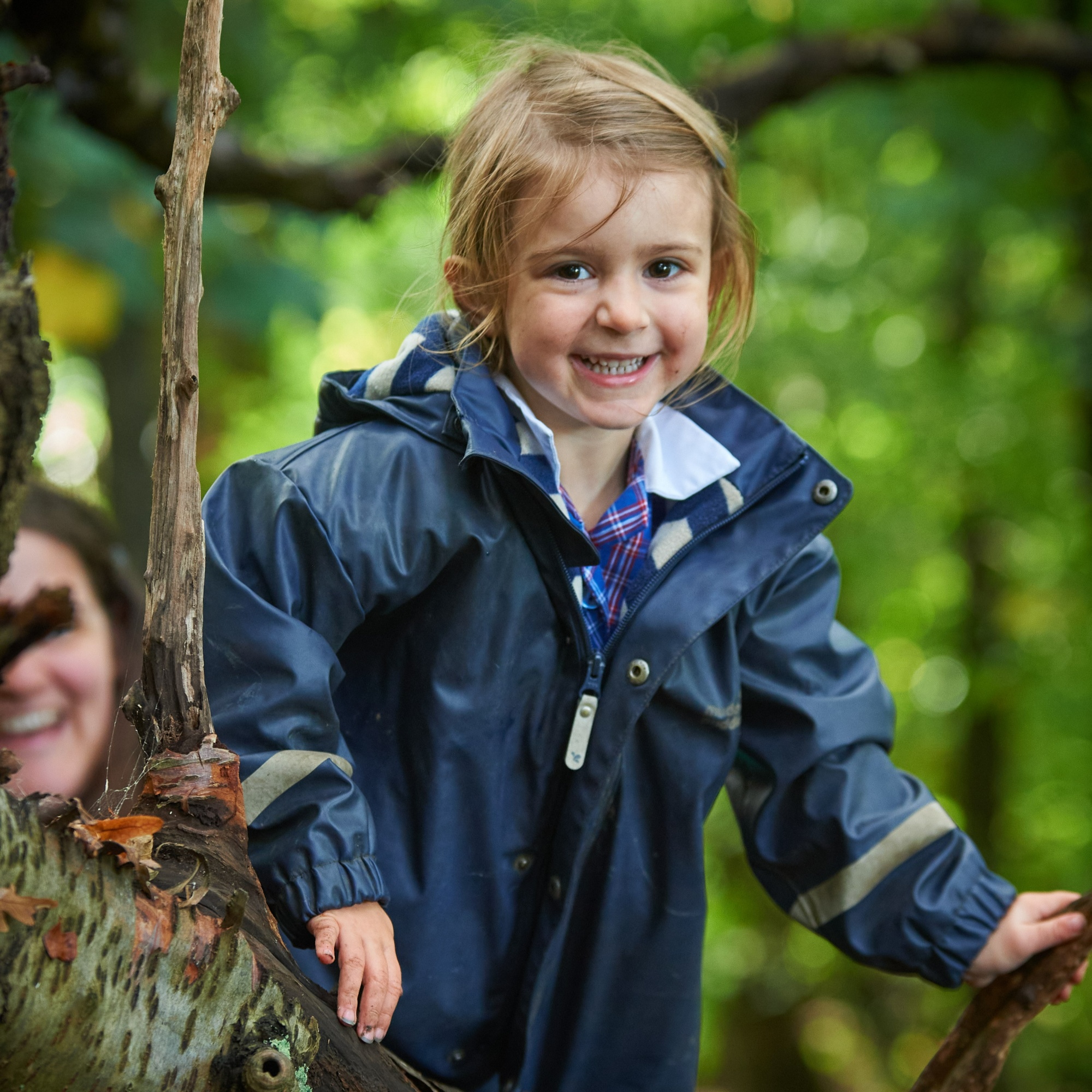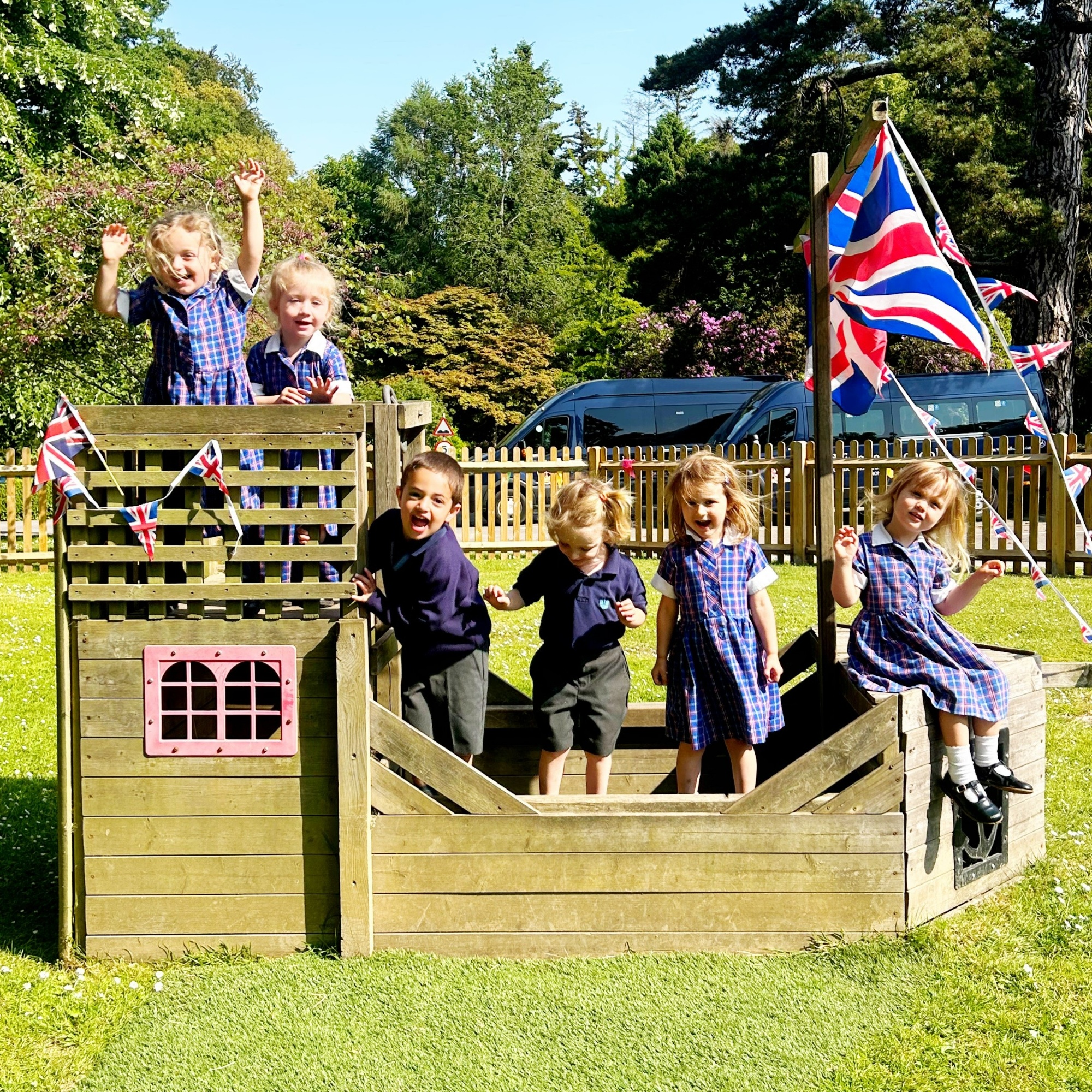 Our aim is to provide our youngest children with rich opportunities to enable them to build strong foundations. These are based around the Early Years Foundation Stage and focus on social and emotional development, language and communication, physical skills as well as literacy, mathematics, expressive arts and design and knowledge and understanding the world.
Each day is never the same at Little Vines Nursery and we are led by our children's interests.
We value the importance of our children having a voice and will teach them "twenty-first century skills" to enable them to grow and become unique, strong and independent young people.
We pride ourselves in ensuring the highest level of provision and within the Little Vines team we have two qualified teachers who work with, and are supported by, the most inspiring, dedicated and nurturing Early Years practitioners. Alongside this team we have specialist subject teachers who provide weekly gym, music, French, swimming, balance bikes and gardening lessons.
We strive to ensure we have excellent partnerships with our families and offer an open-door policy. Our aim is to work together to ensure the best outcomes for every child. Our children's emotional well-being is paramount, as without this they cannot learn. We teach and support this process by introducing our Pre-Prep Pals, which are the Vinehall School's behaviours for learning. These Pals, in the form of puppets, are introduced from the first day and teach our youngest members to be resilient, curious, take risks and be critical thinkers.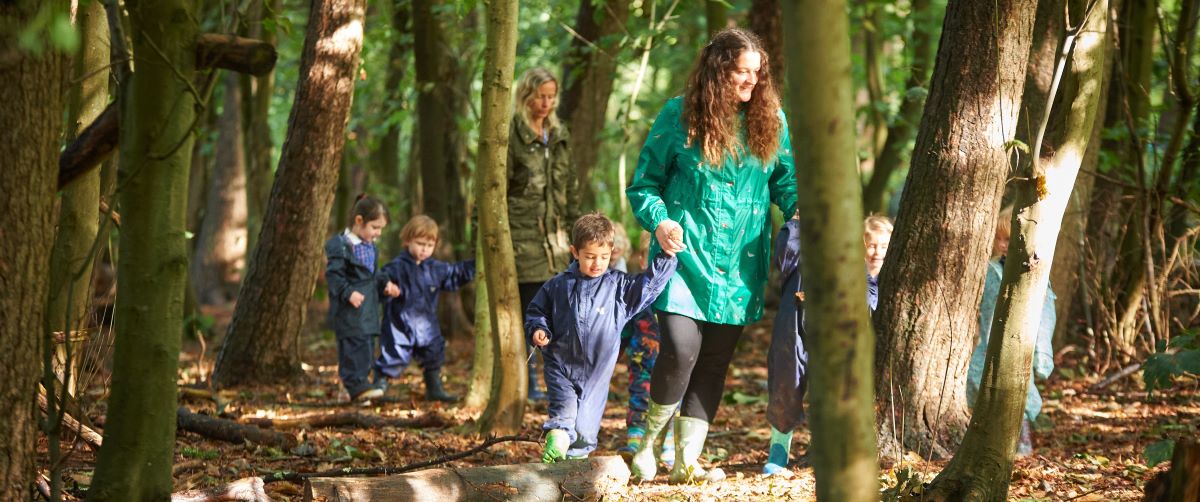 Through their play, children will gain confidence as they explore, set their own goals and solve problems. Our skilled team will observe and spend time getting to know each child and provide a rich learning environment in which each child can play and explore, actively learn as well as being able to think creatively and critically.
With our 47 acres of beautiful woodland, we ensure our children are fully equipped to explore our grounds, whilst making dens, climbing trees and exploring what's in the undergrowth!
Above all, Little Vines Nursery is a very happy, fun and extremely nurturing setting where each child can thrive in an environment that supports their uniqueness and individual development needs.
Wrap around care
We operate wrap around care which runs for 50 weeks of the year.
For Nursery children from 2-3 years of age, this runs from 8.00am to 5.30pm all year round.
For children from 3-7 years of age, this runs from 8.00am to 6pm during term time, and from 8.00am to 5.30pm during the holidays.
Holiday club provides a hot lunch and a high tea.
Timings of the day
Morning registration for Nursery and Kindergarten – 8.20am – 8.40am
Lunch 12.45pm
Afternoon collection 3.20pm
After School Club for children aged 3 years+ 4.15pm – 6pm. A cooked supper is included for those staying late.
Sessions
Children in the Nursery are offered a minimum of two morning sessions per week, moving up to a minimum of three full days in Kindergarten. All children have the option of attending five full days a week.
We offer sessions as morning sessions, or a full day.
Admissions
Limited spaces are available throughout the year for children from 2 years old. Please contact our admissions team to arrange a private tour of the Nursery, meet our incredible staff and wonderful children. Taster sessions can be arranged following a tour. Please contact us at admissions@vinehallschool.com or you can call us on 01580 883090. We look forward to meeting you!
---
Little Vines Nursery - Award for one of the Top 20 Nurseries in the South East
We are delighted to announce that we have yet again been awarded as a Top 20 nursery. Up against over 2,000 other nurseries in South East England we are so proud that the nurturing and stimulating environment of our nursery has been recognised in this way and is a true reflection of the dedication of our wonderful team.

---
"Vinehall provide high quality early learning through play in a happy, fun and caring environment. The youngest children are cared for in a vibrant, family environment and participate joyfully in whole school activities and celebrations."
---
Our latest reviews
"It would be very difficult to find a better nursery for our little girl. A professional, helpful and truly caring team provide highly educational day-to-day activities that contribute to our child's emotional and physical development. Another huge benefit for us is that all the meals and snacks at Vinehall are cooked according to our child's dietary requirements.
I would highly recommend Vinehall School."
Parent Review, November 2023
"Our daughter has just blossomed at Little Vines Nursery, Vinehall School. I can't thank and praise the staff enough. We've experienced only 1st class care and attention. The grounds are beautifully maintained, the quality of food is amazing and now that they can cater to full-time working parents is phenomenal. If you can send your child to Vinehall, you should!"
Parent review, November 2023
"Our little one joined the nursery this September after spending a year at another nursery. I would thoroughly recommend Vinehall. Her development in the last few weeks has been amazing. She loves going to nursery and always comes home full of energy after a great day of learning. The grounds are beautiful and our little one loves getting to explore them and particularly loves her gym lessons. It's so varied and targeted to aiding development. We're very happy that she's settled so quickly."
Parent review, November 2023
"The teachers and support staff are all absolutely excellent at providing a stimulating learning environment that is safe, secure and exciting for our 26 month old daughter. She has progressed significantly since starting nursery 3 days a week and is now positively approaching all the varied experiences that Vinehall organise.
Our daughter has a milk allergy and yet the catering department ensures that she receives a dairy free lunch to enjoy after all the exhausting activities! Overall I would rate Little Vines Nursery as outstanding and the best possible start to nursery school."
Current parent.
"Our daughter has thrived at Little Vines Nursery, Vinehall School. All of the staff do so much to help build a happy and friendly community where everyone knows everyone and they all care for each other and the school. She is always so busy, from nature walks to baking, ballet and gym. The school has instilled such a love of learning. I would not want my children anywhere else."
Current parent
"I'm constantly delighted by the level of care my daughter receives at Little Vines Nursery, Vinehall School. I am incredibly grateful for the bespoke personal approach and professionalism of the team. They really understand what my child needs, and are thoughtful about how we can work together to support her."
Current parent
"Our experience and interactions with Vinehall have been exceptional. The prompt communication, the attentive care displayed to my daughter and the close-knit family ethos. My daughter has only thrived since starting at Vinehall. "
Current parent
"The exceptional staff at Little Vines create a fantastic nurturing and stimulating environment for the children. In my opinion, there are huge benefits to the setting of Little Vines within a school, for example the outdoor and indoor facilities, educational resources and quality of food all of which are accessible to the nursery children, the scope of the activities that are available for the children and, importantly, the safety of an established educational facility. My daughter loves every day she spends at Little Vines and I can relax knowing that she is in the most caring of hands".
Current parent